More than 50 feet, less than 40 tons Catamaran
These travel or cruising catamarans offer space and comfort onboard and are well suited for hybrid solutions which will allow you to move from one mooring place to another with an electrical motor while the generator will take over for long distances.
The space available on the roof and the davit allows the installation of fixed and flexible solar panels of large capacity.
We recommend the following solutions for electric motors and the autonomous green energy production of your boat :
• Electric or hybrid motorization solutions
• Solar panels
• Generators
• Other hybrid solutions
ELECTRIC OR HYBRID MOTOR FOR CATAMARAN
2 AXC shaft in-line motors from 20 to 40 KW with generator set 22 KW
OCEANVOLT's AXCs are specially designed for large heavy-moving boats, sailboats or motorboats and catamarans.
These are 10 KW 48 volt modules with integrated controller available in 10, 20, 30 and 40 KW configurations.
With 2 motors, hydrogenation makes it possible to produce 600 watts from 6 knots.
From 102 000 euros HT for 2 x 20 KW with a 21 KWH LIFEPO battery pack, 22KW DC generator and chargers.
Not including installation and transport.
Diagram of electric motorization configuration for a catamaran :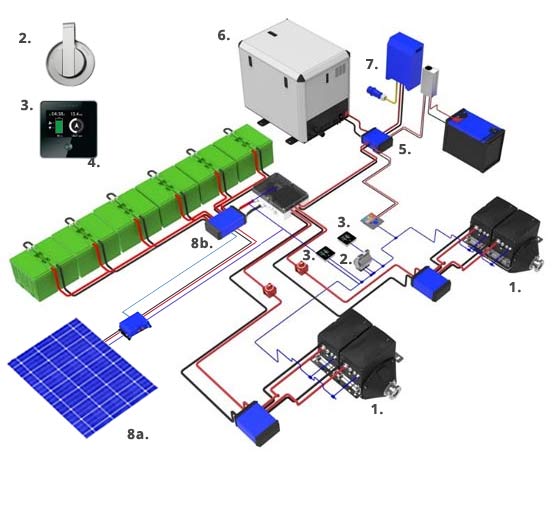 Sail drive motors with integrated controller motor
Control lever
Control screen
LIFEPO 17,5 KWH battery pack
Power bar
Generator
Quay charger
Optional :
8a. Solar panels
8b. BMS
AXC motor characteristics
Power: 10, 20, 30 or 40 KW
HP equivalent *: 25 to 90 CV HP
Revolutions per minute (propeller): 1400
Weight (Kg): 48 to 168kg
Hydro generation: 2 x 300 W at 6 kts for the AXC 20
Estimated autonomy of the AXC 20 with 21 KWh battery pack
20 miles electric = 110 miles with 100 liters of diesel
* Consult our comparative thermal power VS electric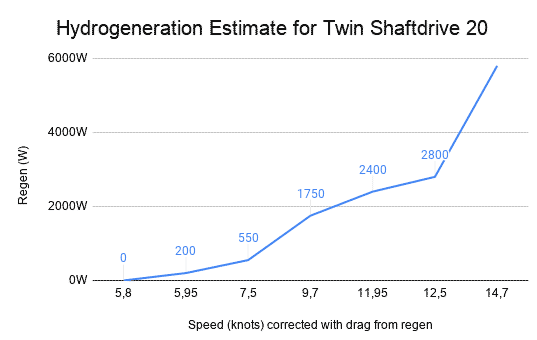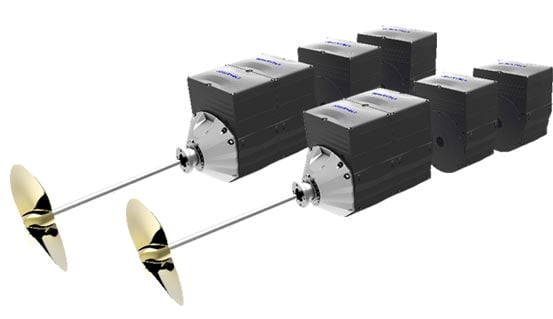 Technological advances in terms of solar panels on boats make them almost essential nowadays, whether it is to maintain the charge of the batteries during absences, without having to moor the boat to the dock, or to spread the ever-increasing consumption on board and supply power to the batteries of the electric motor propulsion.
Catamarans that are more than 50 feet offer big surfaces for the installation of flexible solar panels on the roof or the Bimini and fixed solar panels on the davit. You will quickly reach more than 1.5 kWc of power.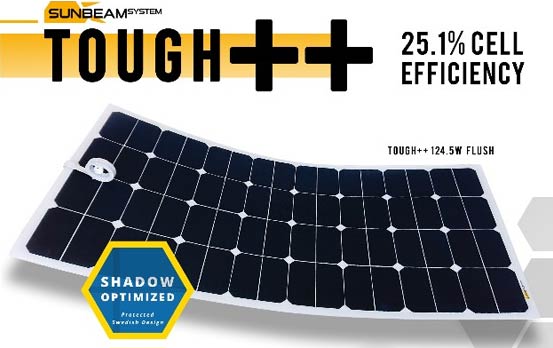 We offer SUNBEAM products, a Swedish company that produces the strongest and most efficient flexible panels on the market
25% high efficiency cells and Rear Contact Technology
Anti-slip coating trampling resistant
Optimized coating for shaded areas
5-year warranty
Learn more :
How to choose your solar panels ?
Take advantage of the space saved with the installation of an electric motor to give yourself the comfort of a generator.
We have selected the sets from the brand Fischer Panda because they are compact, silent and they can be easily integrated into a 48 volts electric motorization system.
The set could therefore supply the batteries and the motor. We recommend the AGT DC with a power of 3 to 25 KW.
Almost unlimited autonomy
Comfortable electrical equipment
Low noise thanks to its cocoon
Low Weight
(Generator + electric motor + batteries) equivalent to a Diesel engine.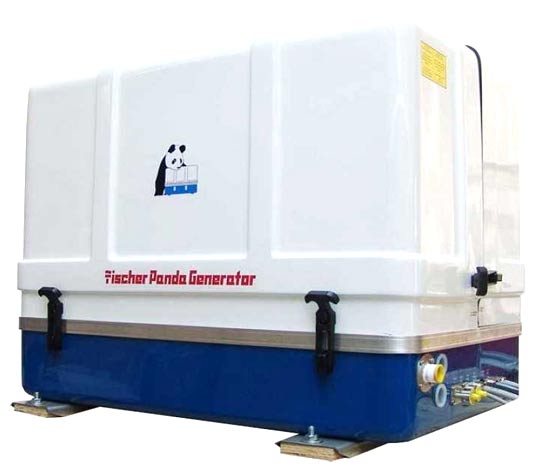 Combining an internal combustion engine and an electric motor !
Nowadays, It is possible to use a diesel motor and an electric motor.
Thanks to the innovative integral solution, the diesel engine recharges the 48 volts battery pack when you are navigating with the motor.
This way, the excess energy of the inboard motor can be used to transform it and store it in the batteries.
This smart technology helps you improve the efficiency of the motor by creating up to 9 kW of electricity without compromising the performance of the motor
This solution is particularly suitable for owners of catamarans who want to keep at least one thermal engine and for the owners of boats who don't want to use a generator set.
Voyage 580 Specifications :
Manufacturer: Voyage Yachts
Boat length at waterline: 58 ft / 17.68 m
Beam: 31 ft/ 9.33 m
Displacement: 39,600 pounds/ 17,960 kg
Electric motor system: Oceanvolt SEA60 with two Oceanvolt AXC30 electric sail drive motors
Rated power of electric motor system: 2 AXC 30 kW
Electric motor system voltage: 48V
Electric motor system weight: 186 kg
Batteries: lithium Super-B 24 kWh or battery
Generator: 2 generators 14 kW DC