Electric motorization offers many advantages for small passenger transport (less than 30 people).
A way to stand out from the competition by offering passengers the pleasure of traveling with less noise and without uncomfortable smells ;
More reliability which reduces boat downtime costs ;
A remote assistance platform allowing you to solve problems autonomously ;
Access to additional public or private funding ;
Reduced maintenance and operating costs (no overhaul, no oil change, reduced energy consumption).
For short trips with the possibility of recharging during boarding, a 100% electric solution is possible. Otherwise, a generator will be added.
Comparison of cost on a small hybrid passenger boat :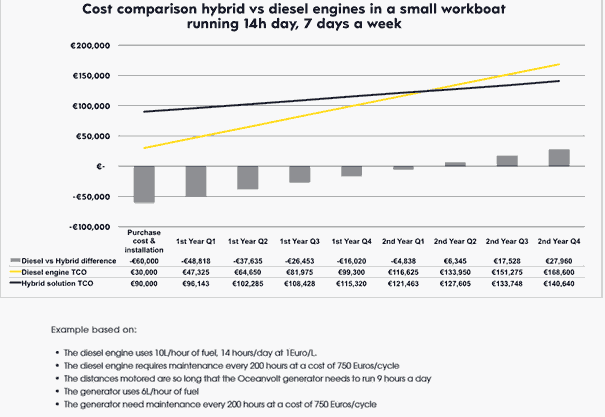 Technological advances in terms of solar panels on boats make them almost essential nowadays, whether it is to maintain the charge of the batteries when not in use, without having to moor the boat at the dock, to spread the ever-increasing consumption on board or supply power to the electric motor propulsion batteries.
Passenger boats often offer big areas on the roof for the installation of hard photovoltaic panels..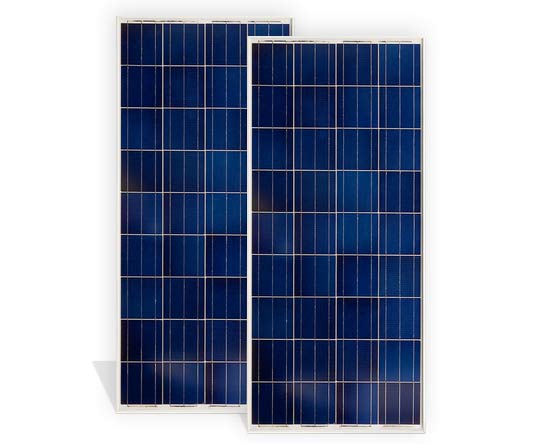 We offer
solutions from Victron Energy
, a Dutch company
renowned for its technical innovations, reliability and the manufacturing which is recognized by professionals.
Exceptional low light performance
High quality tempered glass for high transmission and high hardness and impact resistance
A multifunctional, waterproof and sealed connection box
25 year warranty on power output and performance
5-year warranty
Learn more :
 How to choose your solar panels ?
Specifications of Secret 33 :
Manufacturer : Scruffie Marine
Overall length : 9,9 m
Width : 2,5 m
Displacement : 3100 kg
Electric motor system : Saildrive Oceanvolt SD15
Nominal power of electric motor system : 15 kW
Electric motor system voltage : 48 V