More than 45 feet and less than 30 tons monohull sailboat
The ideal size for the high seas and long trips in complete safety, all the equipment of comfort makes it very energy consuming making the presence of a generator necessary.
We recommend the following solutions for the electric motors and the autonomous production of green energy on your boat :
• Electric or hybrid motor solutions
• Solar panels
• Power generators
ELECTRIC OR HYBRID MOTOR FOR A SAILBOAT
OCEANVOLT AXC 10 to 40 KW electric motor
The AXCs are particularly designed for large heavy displacement boats, sailboats or motor boats with non-planing hulls.
These are 10 kW 48 volts modules with an integrated controller available in 10, 20, 30 and 40 kW configuration.
Diagram of the configuration system of an electric engine for a sailboat :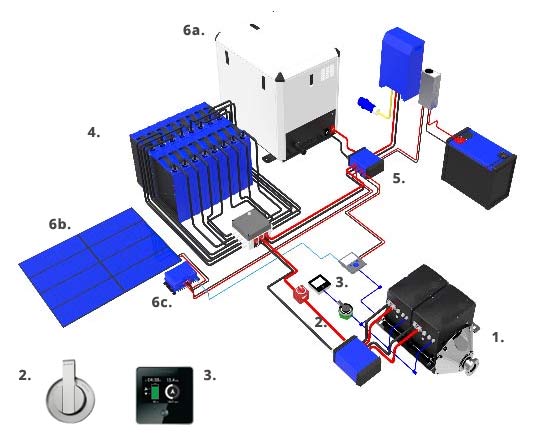 Shaft line motor with integrated motor controller
Control lever
Control screen
26 KWH battery pack
Power bar
En option :
6a. AC or DC generator
6b. Solar panels
6c. MPPT
AXC motor characteristics
Power : 10, 20, 30 ou 40 KW
HP equivalent * : 20 à 90 CV HP
Revolutions per minute (propeller) : 1400
Weight (Kg) : 48 to 68 kg
Hydro generation : 300 W at 6 knots
Estimated autonomy with 26 kWh batteries) = 35 miles
* Consult our comparative thermal power VS electric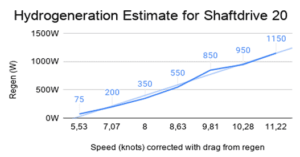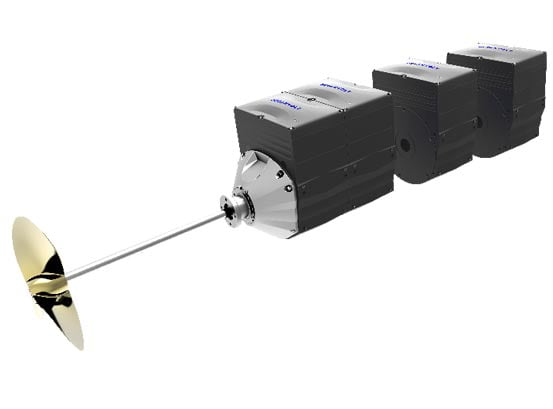 Technological advances in terms of solar panels on boats make them almost essential nowadays, whether it is to maintain the charge of the batteries during absences, without having to moor the boat to the dock, or to spread the ever-increasing consumption on board and supply power to the batteries of the electric motor propulsion.
For a boat that is less than 40-45 feet, the installation of fixed solar panels on the davit is ideal, this could be combined with flexible solar panels placed on the roof or the bimini.
We offer SUNBEAM products, Swedish company that produces the strongest and most efficient flexible panels on the market.
25% high efficiency cells and Rear Contact Technology
Anti-slip coating trampling resistant
Optimized coating for shaded areas
5-year warranty
learn more :
How to choose your solar panels ?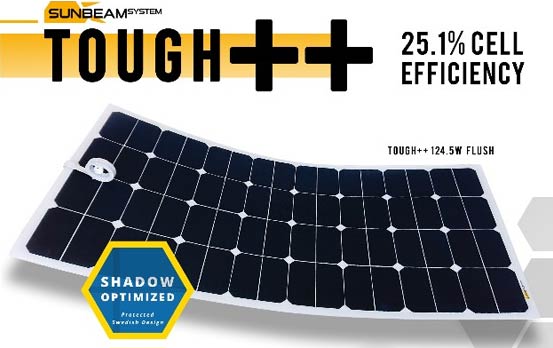 Take advantage of the space saved with the installation of an electric motor to give yourself the comfort of a generator.
We have selected the sets from the brand Fischer Panda because they are compact, silent and they can be easily integrated into a 48 volts electric motorization system.
The set could therefore supply the batteries and the motor. We recommend the AGT DC with a power of 3 to 25 KW.
Almost unlimited autonomy
Comfortable electrical equipment
Low noise thanks to its cocoon
Low Weight
(Generator + electric motor + batteries) equivalent to a Diesel engine.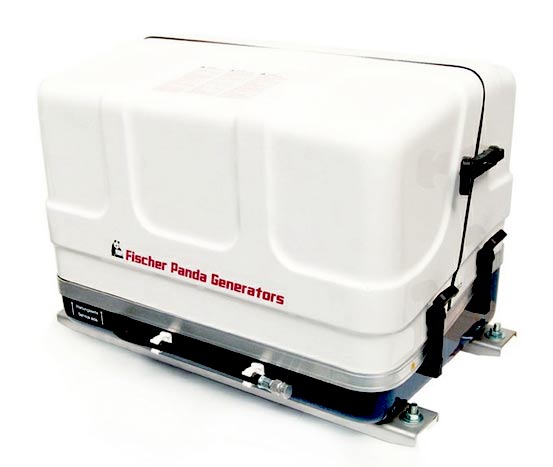 I wanted a sturdy, fast, comfortable, functional and easy to handle boat perfectly suited to high latitudes and tropical sailing, as similar as possible to my perfect long-distance cruise .
Skipper – Garcia Yachts Exploration 45