30 to 40 feet and less than 8 tons monohull sailboat
The sailboats that are between 9 to 12 meters are mainly chosen by pilots who want to go out to the sea as often as possible, either for pleasure or to train the crew and the boat for the races. These kinds of monohulls have one or two cabins and comfort equipment.
We recommend the following solutions for the electric motors and the autonomous production of green energy on your boat :
• Electric or hybrid motor solutions
• Solar panels
• Power generators
ELECTRIC OR HYBRID MOTOS FOR SAILBOATS
6 or 8 kW OCEANVOLT's Sail Drive electric motors
OCEANVOLT sail drives are very light and allow you to gain significant space when compared to a Diesel motor. Their optimized efficiency replaces the advantages of internal combustion engines of 15 CV HP.
There is no need to modify the structure because the supports are compatible with the sail drive on the market (Volvo, Yanmar).
Besides, they work with both AGM or lithium batteries.
Finally, hydro generation is available on all OCEANVOLT models.
From 12 000 euros without taxes (6kW) and 13 000 euros HT (8kW) not including battery, installation and transport
Diagram of electric motor system configuration on a sailboat :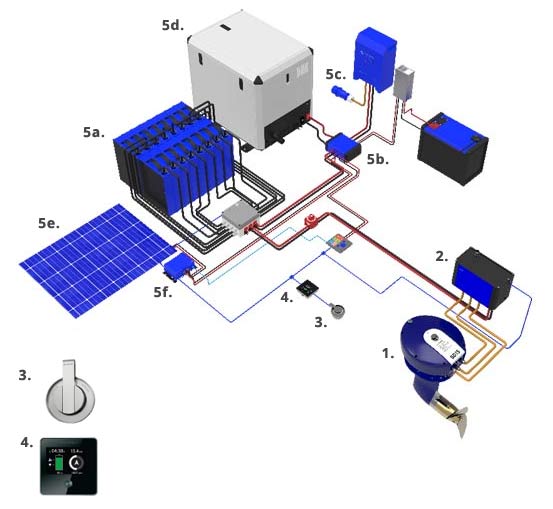 Sail drive motor
Motor controller
Control lever
Control screen
Optional :
5a. Optional battery pack
5b. Power bar
5c. Quay charger
5d. AC or DC generator
5e. Solar panels
5f. MPPT
SD 6 motor characteristics
Power: 6 or 8 kW
HP equivalent *: 12- 15 CV HP
Revolutions per minute (propeller): 1140 rpm
Weight (Kg) : 42,5
Hydro generation: yes
Recommended battery pack: 7.6 kWh NMC
Estimated autonomy with (7.6 kWh NMC) = 30 miles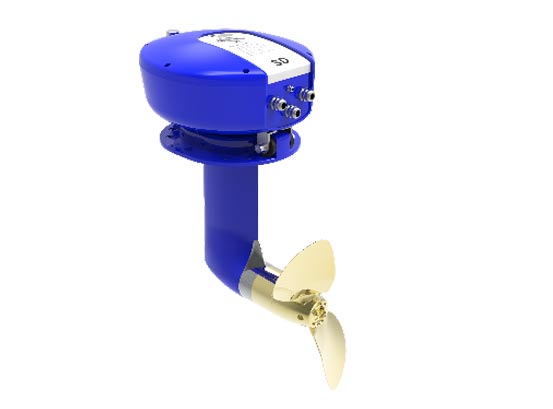 Technological advances in terms of solar panels on boats make them almost essential nowadays, whether it is to maintain the charge of the batteries during absences, without having to moor the boat to the dock, or to spread the ever-increasing consumption on board and supply power to the batteries of the electric motor propulsion.
For a boat that is less than 30 to 40 feet where space is limited, flexible solar panels (over which you can walk) are very efficient and contribute to your autonomy.
We offer SUNBEAM products, a Swedish company that produces the strongest and most efficient flexible panels on the market
25% high efficiency cells and Rear Contact Technology
Anti-slip coating trampling resistant
Optimized coating for shaded areas
5-year warranty
Learn more :
How to choose your solar panels ?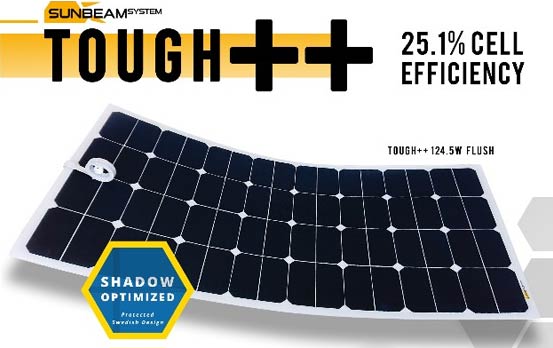 Take advantage of the space saved with the installation of an electric motor to offer you the comfort of a generator.
We have selected the sets from the Brand Fischer Panda because they are compact, silent, and can easily be integrated into an electric motorization system.
For a 6 kW motor, the 5000 i neo PMS is ideal
Indicative price : From 7 000 €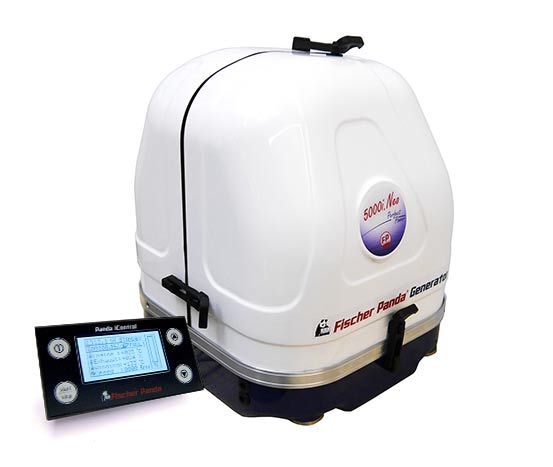 "The motor is just incredible, the maneuvers in the harbor, its torque, its silence. Better than what we expected!
We have been sailing almost 13 days, and we have sailed about 200 miles. We arrived at the port with 75% of self-sufficiency, 12 V completely full."
Owner of the Elan A4 Buna Luna